Contributing to the development of Minamiashigara with bountiful water
Seizaemon-jigokuike Pond
The Seizaemon-Jigokuike pond is sourced from Mount Myojingata ke, a mountain on the outer ring of the Hakone volcano, and gushes out 13 thousand tons of groundwater daily.
Because the Bappa ruins and other Jomon period ruins are nearby, it is considered to have been an area rich with water, where people have lived since lon g ago. On the island in the pond is Itsukushima Shrine, while Benzaiji Temple stands at its banks. Minamiashigara City saw great development since the film factory advanced through use of this water resource.
It has been selected as one of the Selected 100 Exquisite and W ell-Conserved Waters of the Heisei Period and is maintained by local residents.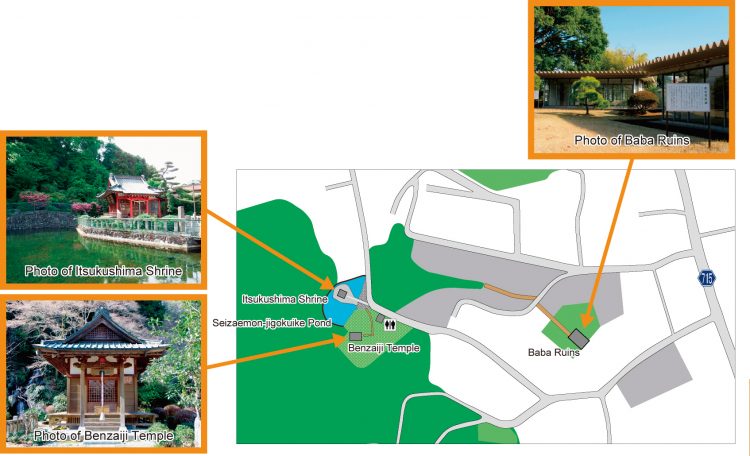 A stratovolcano storing much water, "Myojingatake"

The source of this spring water is Mt. Myojingatake and is a stratovolcano that was active about 270 ,000 to 230,000 years ago.
A large-scale eruption 230,000 years ago before the formation of the caldera, caused the summit of the mountain to collapse, forming its current shape. The volcanic ejecta acts like a sponge and because it can store much water, abundant water gushes out at the foot of the mountain, including Seizaemon-Jigokuike Pond. Hakone has about twice as much rainfall as the national average and because of this, Minamiashigara City at the base of the mountain, is blessed with abundant groundwater.